1/10 Touring Heptron 190 mm Karosserie
Art.Nr.: BDTC-190ETR
Ware bereits nachbestellt

Lieferzeit 3-4 Tage
---
---
Zu diesem Artikel existieren noch keine Bewertungen
Produktbeschreibung
eptron, a new contenderbody shellcontender for the 1/10 190mm electric class
This project was born from the desire to develop a completely different body shell from our previous models, the front, the sides, the trunk, the cockpit, the spoiler and the rear, everything has been redesigned from scratch to meet the needs of this ultra competitive category where performance matters more than anything else.
The eptron body represents the best result of performance and aesthetics into the same product, a great mix with modern and aggressive look.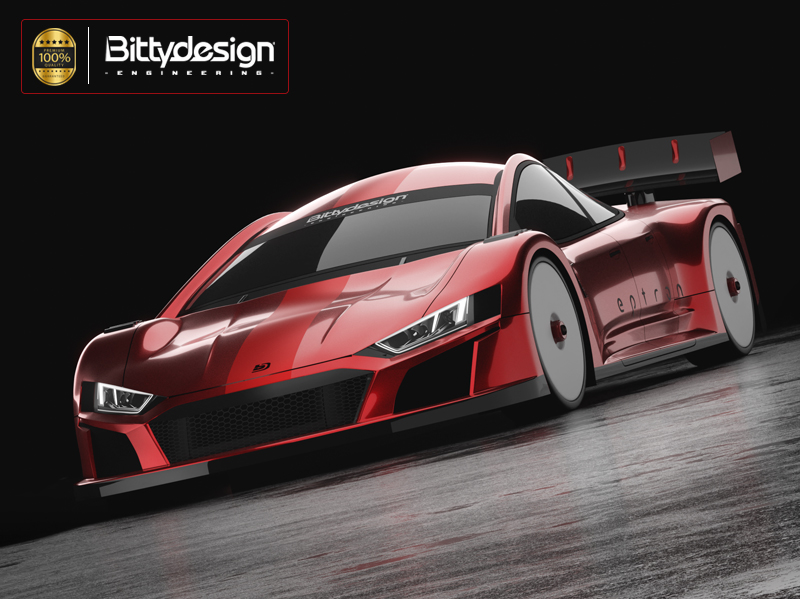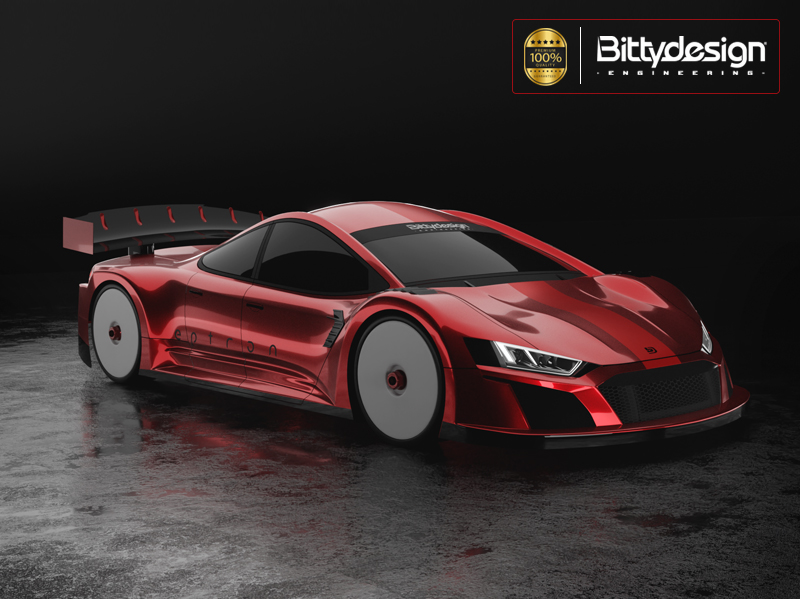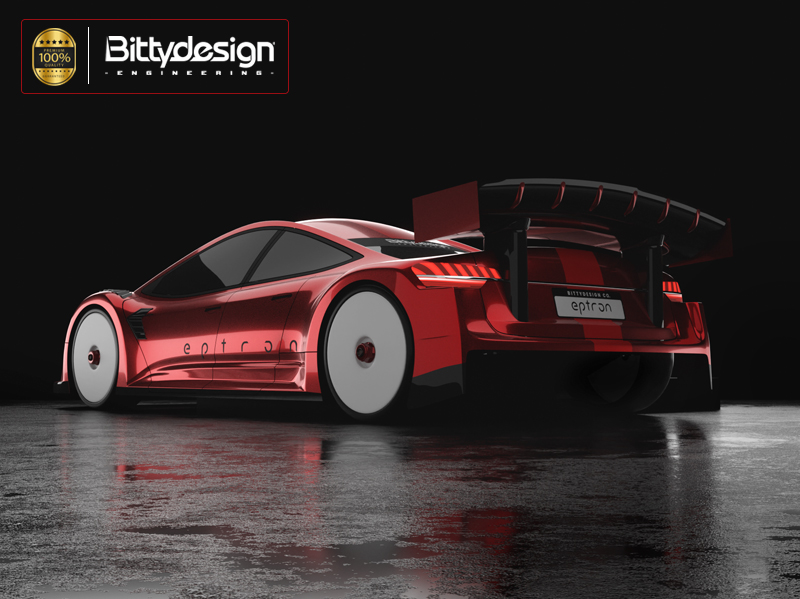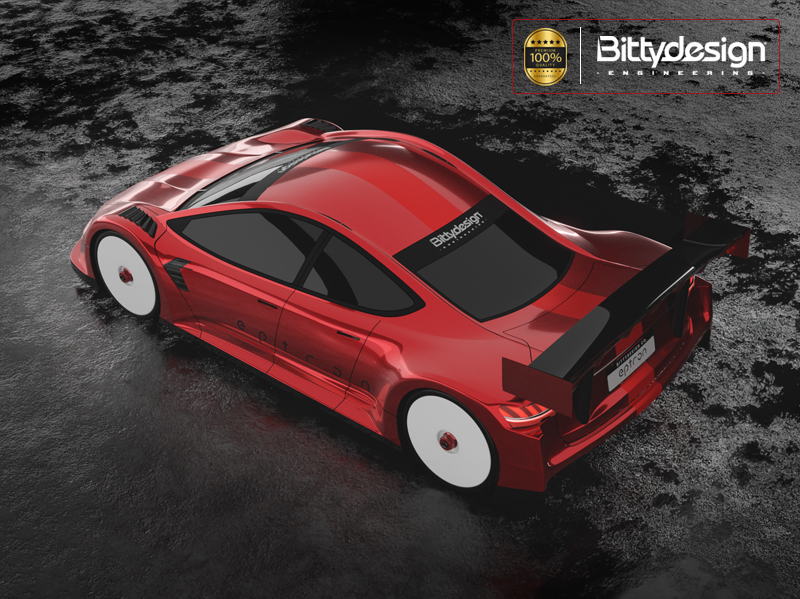 Premium Quality first of all
Our philosophy leads us not to settle for mediocrity or speculation, for each project we always pursue the same common thread: the best or nothing. To obtain products that fully meet our expectations, we dedicate months of virtual design and rendering in order to allow us to evaluate any improvements or details to be corrected.

QUALITY without any compromise is the basis of everything we make, the eptron body shell represents the perfect implementation of our philosophy that drives us to do better and that encourages us to make use of our know-how acquired in over 15 years of experience.
Bittydesign Engineering is synonymous with guarantee, authenticity and innovation.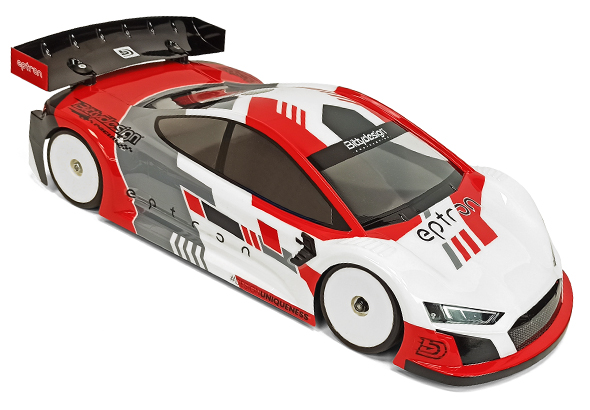 Product Features
The body shell complies with all EFRA, IFMAR, ROAR, BRCA and FEMCA homologation specs, so it can be used in any National and International race.
Made with high quality and genuine polycarbonate Lexan®
Included in the kit a complete set of screw, nuts and large plastic washers to fix properly the rear wing
Produced in Light Weight version as well also Ultra Lite (ULT)
Fit all the 190mm electric chassis on the market with 257-260mm wheelbase
Sold clear with protective film outside
Included in the package a decal sheet pre-cut and windows mask
---
Made with one target: the top performance
The design, inspired by a real car and adapted to the measurements necessary for homologation took several months to optimize every single detail, the search of perfection has been obsessive in order to propose a body shell that could best enhance the aerodynamic study that the project involved.
eptron is a touring body with a modern look and that responds to market demand, in the course of several months of tests on the track, changes were made several times to the original project as we wanted to be sure to offer a product that could excel in the 190mm category, step by step we have reached an optimal level of performance and balance.